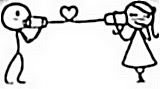 Today was good. It kind of seemed like everyone had a "case of the mondays" today though. It wasnt like the grumpy mondays but the sleepy mondays. We havent been to school on a monday in 2 weeks so I can see how.
:)
It was good to be back at school though. In Mrs. R's room I talked with Kd n justin and ate PB n J sandwiches. It was nice.
At lunch some things came to light haha. Like half the people at our table was gone. Which was sad n made the table quieter. Which is a little depressing.
Yeah that was pretty much my school day. It was pretty normal all in all
:)
Im SUPER Excited about them.
:DDDDDDDDD
and were watching Madea Goes to Jail tonight. It came in the mail through Netflix. Ive all ready seen it but my parents havent haha. Theyll LOVE it.
:D
My Moccasins!!!!