So earlier this week I went over to Michelle's house to finally work on my headband for my 3D Foundations class. Our assignment was that we had to make either head wear or footwear and model it for our project. I obviously chose head wear and made this fabulous headband with Michelle's help.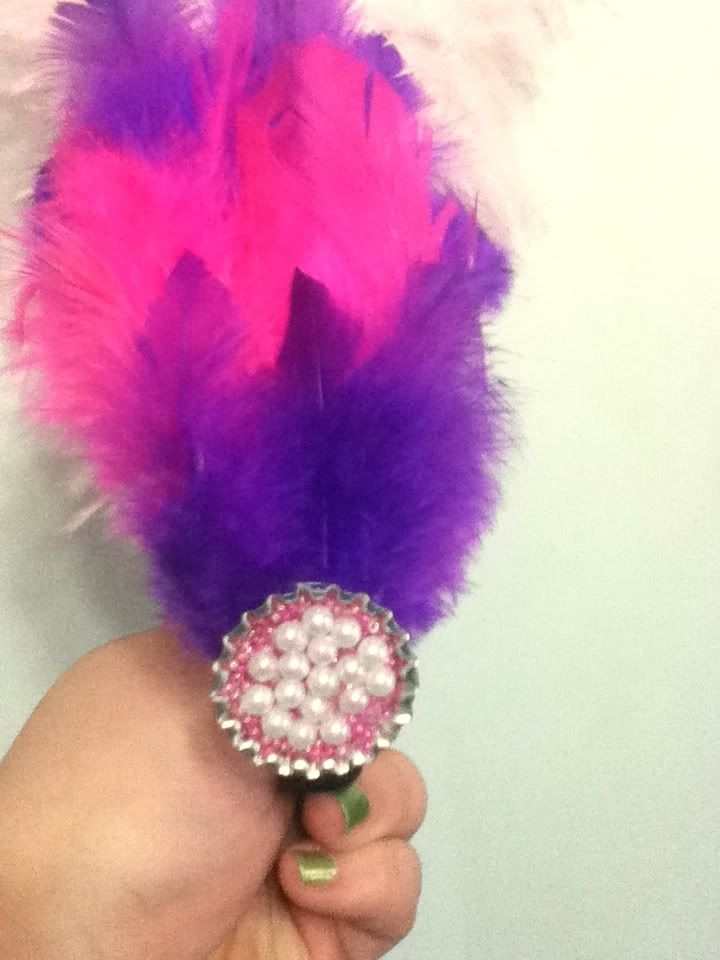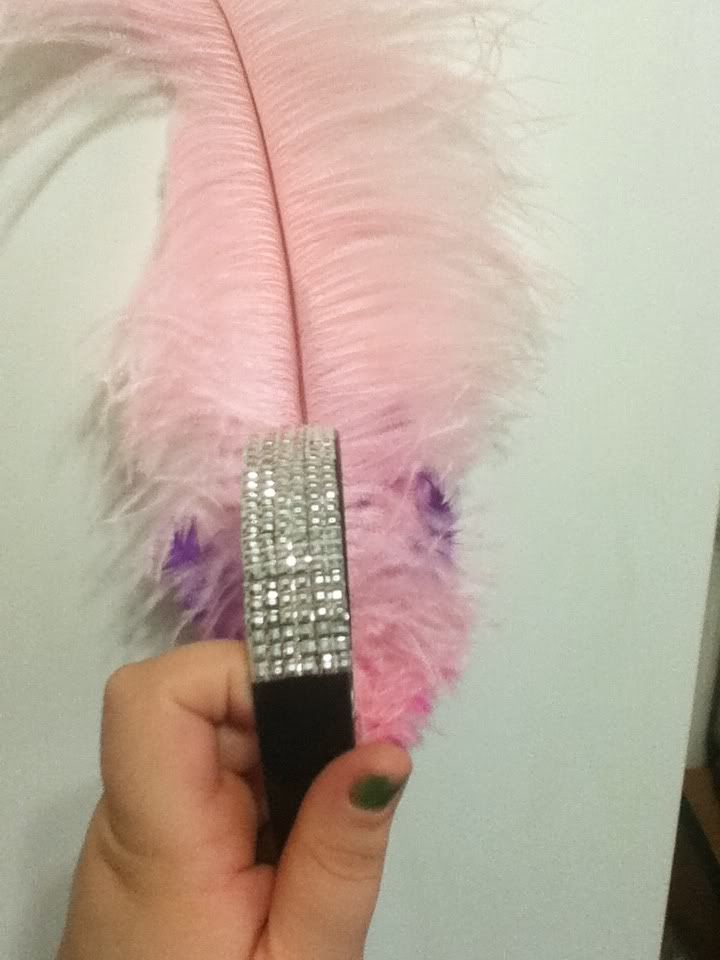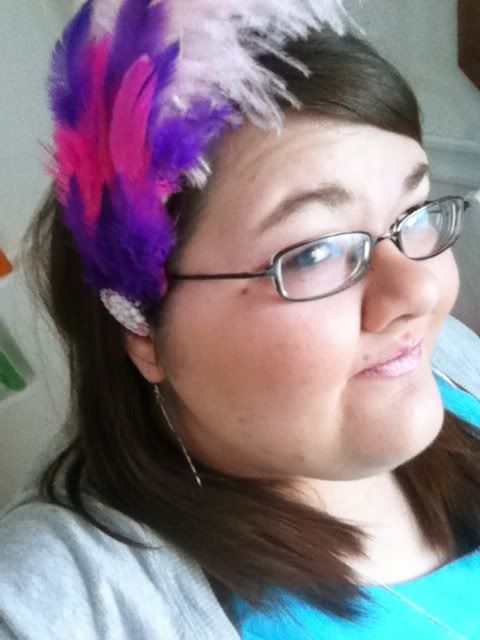 I love it! I especially like the bottle cap detailing. So cute! After the catwalk I really want to take the ostrich feather off (or at least trim it down) so I can wear it out occasionally.
I'm pretty excited about it.
I'm thinking that I should get some supplies and make more headbands!
Especially since I know how to make fabric rosettes.
Thanks Michelle for all your help!
Sidebar: check out my sweet nail polish! Its new, I love it!
Also, it was FREEEEE from CVS - including coupon of course.