So recently I entered a giveaway at this FABULOUS blog called the Satire Letters. I entered and unbeknown to me, the giveaway had already ended! I had no idea.
Yeah, I was totally oblivious until Alexia contacted me and told me the giveaway had ended, but she was going to have the sponsor whip up something for me anyway(and for showing great response to her blog - I follow basically every way possible). How cool is that?
If it were me, I would've said, you snooze you lose and went on with my life.
So naturally I was SUPER impressed that she did this for me.
Soon after all this took place I got my little package from Lilybits(the sponsor) and opened it to find these unique photo collage cards and also a hand written note -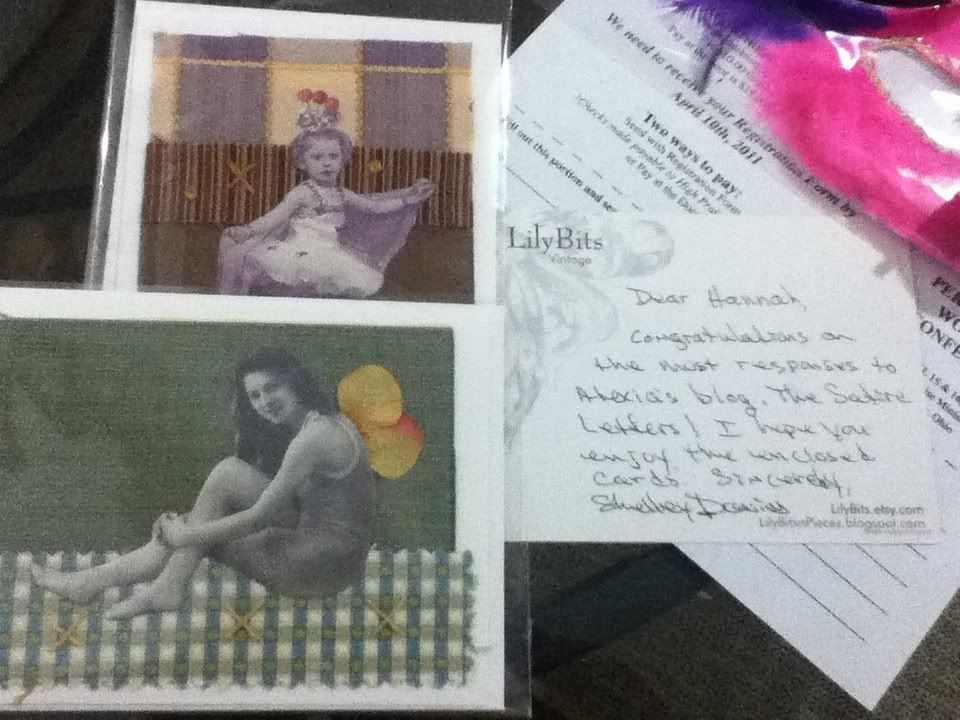 I've been meaning to write this little post for a long time, but when I went to link back to the Satire Letters it mysteriously disappeared!
It turns out, its not that much of a mystery.
She contacted me again about a day ago to ask me about my package.
So, now that I have been reunited with Alexia's fabulousio blog, and have shown you all this great package, I'm a happy camper.
You should all go check out True Essence if you haven't yet! It's definitely a great up and coming blog!
Another reason why I think its awesome: Alexia is 20. I'm 19! Finally a blogger around my age who's awesome too!