Last year, I had it all. Two jumpers on the show circuit, a lot of wins, and a lot of attention - the good kind. But now I have nothing. My life is circling the drain. The only spark of light that exists for me is my new, forbidden passion. If my stepfather finds out, he will kill me. My twin brother, my only blood relative in the world, has already begged me not to. If it can't be horses, it has to be this.
Review:
*It has come to my attention that I'm giving too much away. OOPS!
(Thank you annoyed Amazon.com customer!)
Anyway, if you want to see the "spoilers", highlight the white parts with your mouse. If not, read on brave soldier!
This book is about a horse loving teenager named Tea. Her journey starts out rough as she is living with her stepfather on his farm, along with her twin brother. Her stepfather owns a stable and she helps out there giving riding lessons, etc. She also has a very promising jumping career with her horse Blaze
, but sadly their full potential isn't realized because she loses him in a very unfortunate accident. She's devastated, and for months she can barely function. She comes out of it, eventually, aided by her step cousin Jaden.
Through this journey through herself
and her loss
, she gets closer and closer to
Jaden
and realizes that she loves him. This puts her in a huge pickle
because, even though they aren't related by blood, its kind of frowned upon to be in love with your step cousin.
The rest of the story takes you through Tea's feelings for
Jaden
and how everything has changed for them both.
I liked this book a lot. It immediately drew you into the story and kept your interest all the way through. I think that you don't necessarily have to know anything about horses to enjoy this book. The authors use of language and imagery will still keep the non horsey people from losing track.
I mean, come on, who doesn't enjoy a bit of a
forbidden

love

angle
now and again?
The only qualms I had about it were that I thought some of the parts of this book were a little too "adult". Maybe I'm a bit old fashioned. haha. But it just seemed to dance on the lines of "young" adult fiction at times (more of a romance, really). I mean, I'm sure a lot of kids these days know about the "birds and the bee's" whether you know they know or not, but still, I'm not sure I'd want my daughter (if I had one) reading parts of this book until she's at least 18. haha.
The other qualm I had was the whole
step cousin thing
. I can see how its not really that wrong of a thing because
Tea and

Jaden aren't blood related, and Tea only came into the family when she was already a teenager, but it was still like, this is her step cousin. If you didn't think about the fact that they were legally related it was ok. haha.
All in all though I thought this was a pretty good book. I definitely enjoyed reading it.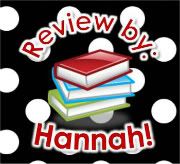 *The Book Diva's were given a copy of this book for review purposes only. We were compensated for this review by the author. All opinions are that of the reviewer.