Before DragonSpell, on a different continent and a different time, a young emerlindian's desperate decision threatens to disrupt the foundation of the world.

Tipper has been caring for her family's estate for years now, ever since her father disappeared, making a living by selling off his famous artwork. Then she learns that three statues she sold were carved from an ancient foundation stone, and the fabric of her reality is crumbling.

She must free her father and save the world. But she can't do it alone.

Her ragtag band of adventurers includes Beccaroon, a giant parrot; Bealomondore, an aristocratic young artist; a handsome dragonkeeper prince; the Wizard Fenworth; and the tumanhofer librarian Librettowit. Together they travel through valleys and kingdoms and consort with purveyors of good and agents of evil to find and reunite the missing statues. Will they learn to rely on Wulder's grace and guidance along the way?
Previously released as The Vanishing Sculptor
Donita K. Paul's novel The Dragons of Chiril is a fascinating read set in a beautiful, magical kingdom. Tipper is a young lady who has been embroiled, through no fault of her own, in a truly challenging set of circumstances. She is faced with the huge task of caring for her family's estate and her rather eccentric mother, although she really doesn't possess the skills and knowledge to make a success of it. Her father is a famous artist who has been absent for years leaving Tipper to cope on her own. Strangely, her mother claims to speak with him in the evenings and assumes that he is busy in his studio creating. Tipper has only a few servants left in the castle, a giant parrot for an advisor and several house dragons for company.
The entire household is disrupted when an aspiring artist arrives to be apprenticed with her father. Tipper decides to use the artist's skill to fulfill a commission for her mother and that sets off a chain of events that won't quickly be put to rights. Tipper is faced with the challenge of completing a quest, rescuing her father and keeping her romantic life on an even keel. If she can't reunite the three sculptures that she sold to keep her family afloat, the world will degenerate into chaos. Her crazy adventures and silly fellow questers make for a very amusing story.
The unfamiliar world in which the story is set was a little difficult to understand at first. As the story unfolded, the peculiarities of the world of Chiril sorted themselves out but it would have been a bit easier if I had realized that there was an appendix to the book with a glossary and cast of characters. The entire story had allegorical overtones that hinted at a loving Creator who designed the world and had a plan in place for the salvation of its inhabitants.
The Dragons of Chiril was an entertaining story that I would recommend to readers of all ages. It was an easy enough read for a middle schooler but it had the depth to keep a mature reader entertained. I was interested enough in the characters and the story line that I would seek out the author's other offerings. Overall a thought provoking read that entertained and raised interesting questions about the fate of humanity.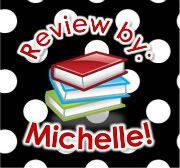 The Book Diva's received this book free of charge from Waterbrook Multnomah in exchange for our honest review. We did not accept any form of monetary compensation for this review. All opinions are that of the reviewer