Danyale Nees self published novel Forever Taken is a love story about incredibly improbable love at first sight and unbelievable coincidence. The story is set in North Carolina and California, although the author shows very little knowledge about the climate or landscape of either place. The story line is so sappy and sugary optimistic that I felt as if I needed to floss after I read a few chapters. The heroine comes off as an immature middle schooler who is living out some sort of fantastic daydream of romance and fairy tales. The other characters are so shallow and under developed that I felt as if I could have had a more fulfilling experience reading a description on a milk carton. Height and weight seemed to play an inordinate part in character development and hair and eye color rounded it out.


There were at least ten mistakes in grammar, usage and mechanics in the first paragraph alone. The story was, perhaps, 60% percent dialogue, but a quotation mark never appeared in the entire novel. Although the story appears to be a first person narrative, the author strays around so much that I felt as if I needed a road map to decipher just exactly who was delivering the dialogue. In all actuality, it was a painful experience to read for someone who has even the slightest knowledge of correct grammar and sentence structure.
Just in case you were wondering, I will tell you how I really felt about this novel. I disliked it intensely. The story line was inane. The characters were fake. There were some insulting sexual innuendos that could have only been added for shock appeal. If the ending was a fairy tale, then I am pretty sure someone's Fairy God Mother has been smoking cheap Mexican drugs. I hated it, and I only continued reading it because I promised to do the review. I hope the author uses some of her time and energy to learn a little bit about how to write. Then she can concentrate on what to write.
Author Blog
Facebook
Twitter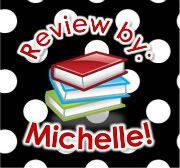 The Book Diva's received one or more of the products mentioned above for free using
Tomoson.com
. Regardless, I only recommend products or services I use personally and believe will be good for my readers.
All opinions are that of the reviewer.