Here's a bit about my weekend: in pictures from my itouch!
:)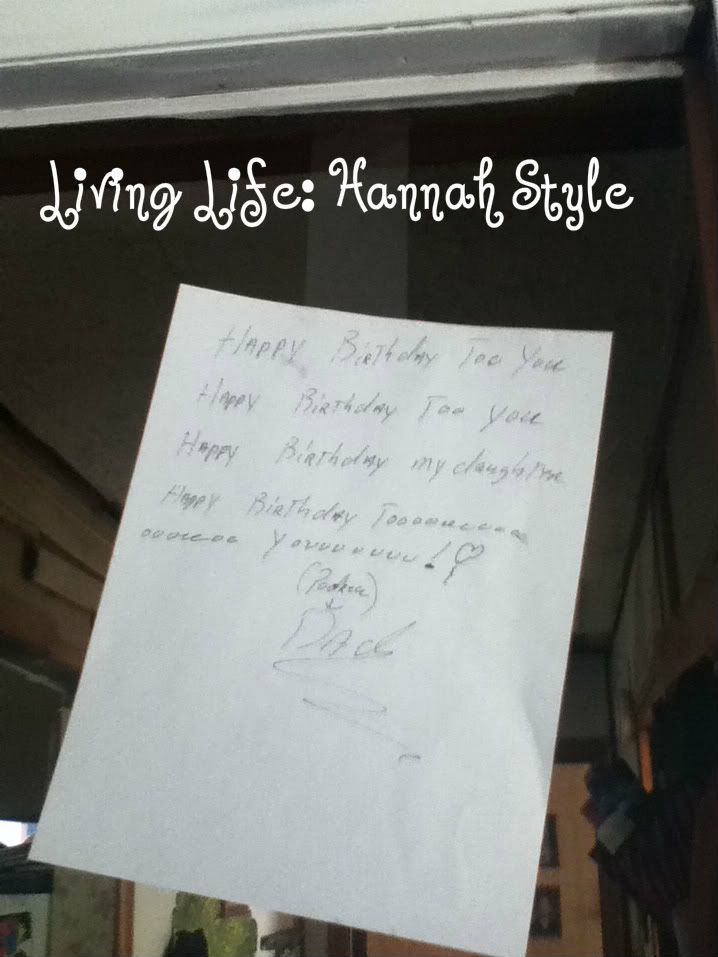 I woke up on thursday morning to this little note hanging from my door. It was from my Dad, wishing me a happy birthday.
:)

I love my cat. So naturally, I took a million pics of her being cute this weekend. I even snuck in some of Clarice.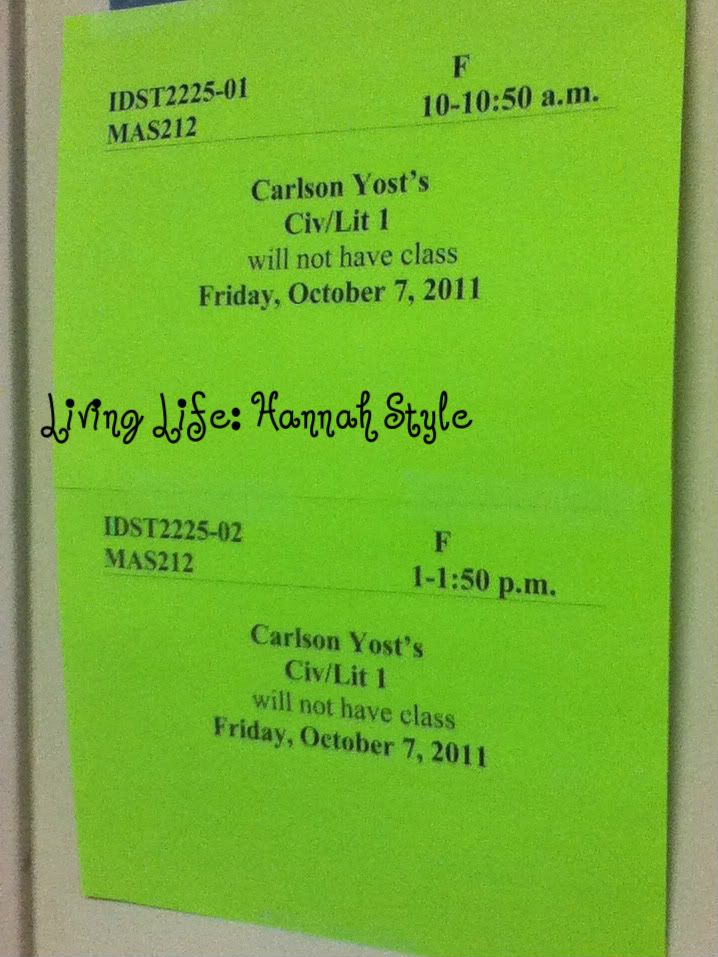 Civ & Lit was canceled Friday. Woohoo!
Sara and I got out of class early on friday to find a note in our windshield that said we had a flat tire.
Sure enough, we did.
Long story short we ended up having to call AAA to tow us to the tire place for a plug.
:(
We went to chilli on saturday to get frames for my art show photo's and I picked up this little cutness
:)
I put them in my rearview mirror. You're definitely jealous.
We also stopped at Petland and saw some SUPER cute little bunnies!
We also stopped at Kroger and I did a bit of COUPONING! I haven't really been for a while so it was nice to have a fairly big trip.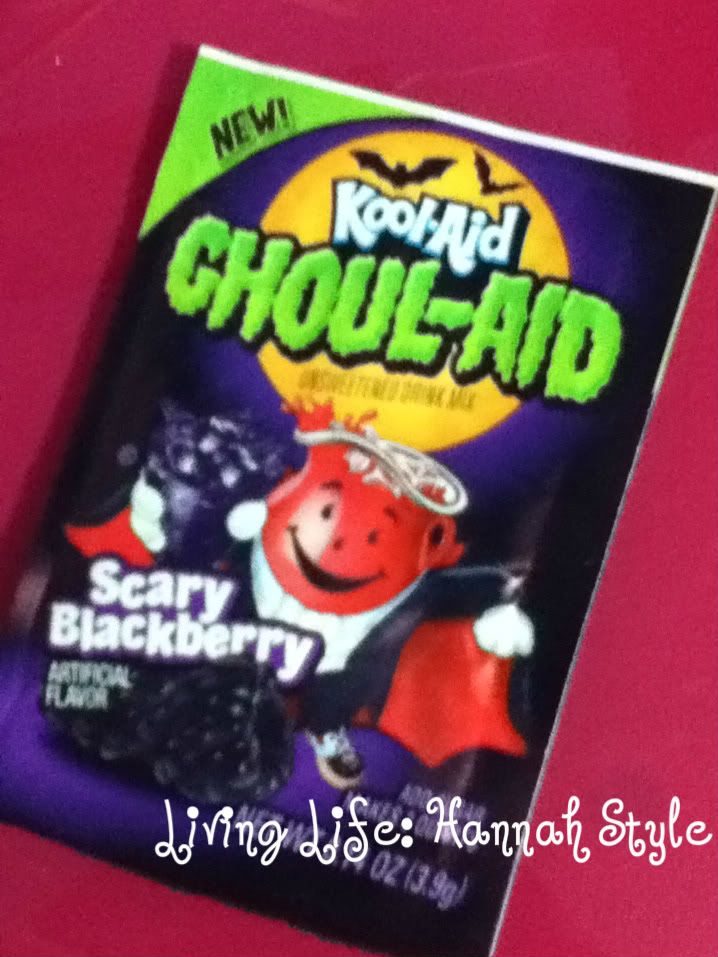 I also got a new binder, as you can see.
:)
I was SO STOKED that they finally have cranberry sierra mist back. Its my absolute favorite.
Well, that was my weekend, it was fairly busy. I even took my photo's up to the art show (more on that later).
I hope you all had good weekends!
:D