Arliss Pardot was found as a child in a house with a corpse and hundreds of caged birds. She was adopted and forgot everything. Now, the death of her birth mother in mental institution in North Carolina brings her back to a town full of dark, forgotten secrets - secrets which are Best left Buried. I will give a free copy of the e-book to bloggers world wide for review. The book will be e-mailed to you as soon as you are approved
This one was OK. It was sort of slow but had enough to keep you reading but was pretty predictable. It starts with Arlis's mother's death. She has to return to North Carolina to make arrangements. It should be noted that Arlis's has not been in North Carolina or seen her mother since she was 11. 20 years earlier she was removed from her custody and adopted when her mother went crazy.
There are a few sayings throughout the book "Best left Buried" This comes up as a couple of people in town Sy and David her mother's doctor want her to leave town immediately as they now what the plan is and want to stop it.
The other is "the sins of the father can go on into the third and fourth generation" The sins here are the sins of Cain the local snake handling preacher. He was in love with Arlis's mother Sarah and was willing to do anything to have her as his own. The thought is that his son will carry the burdens of that sin.
The major character's in this book are the birds. From the time Arils arrives in town the birds begin to act strangely. Wherever she goes the birds go somewhat reminiscent of Hitchcock movie The Birds.
Overall it is a short and easy read.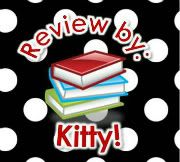 The Book Diva's received one or more of the products mentioned above for free using Tomoson.com. .
All opinions stated in the above review are that of the reviewer listed. We are dedicated to providing our HONEST opinion about books, products, whatever the case may be. We were not compensated for this review.