This book not only gives you the recipes but idiot proof cooking directions in the recipe. I only gave this book 3 stars because while the directions were very easy to follow I would not make 90% of the items in this book.
I did try two recipes though, Truffle Deviled eggs and Mac and Cheese.I almost never follow a recipe to the t we substitute out things we will not eat and replace with things we will.
TRUFFLE DEVILED EGGS:
First off lets be honest I left the truffle oil out so I followed the directions and made deviled eggs. Why you may ask would I leave the main ingredient out? Simple have you seen the price of truffle oil. $24 a bottle for a small bottle of something I will probably never use again. But the rest stayed in. see pictures:
Ingredients





Boiling the eggs 13 min exactly





Final Product
Final verdict the kids loved them even the one kid who usually wont eat them.
I also tried the mac-in-cheese This one I followed. I found it strange that it called for spicy brown mustard in it. It was easy enough to follow but the overall response to this one was pass.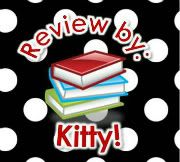 *The Book Diva's received this book through Crown Publishing Group for review. All opinions are that of the reviewer.
We are dedicated to providing our HONEST opinion about books, products, whatever the case may be. We were not compensated for this review.*