(Expected Publication: February 1st, 2012)
Isabella's back, and her dreams are turning an ordinary backyard into an exciting adventure!
Join Isabella on a new imaginative journey in Isabella: Girl on the Go
Jennifer Fosberry has created an inspiring follow-up to her New York Times bestselling series featuring everyone's favorite purple-haired, little girl. Previously, Isabella discovered her favorite heroes in My Name Is Not Isabella. Now she travels around the world experiencing its greatest wonders without ever leaving her own backyard.
Isabella, as precocious as ever, spends the day playing her dad as they discover some of the greatest places man has made around the world. She pretends everyday things (like the sandbox) are extraordinary places (like the desert and pyramids of Egypt). Isabella ends the day in her own home-sweet-home, the most wonderful place to be.
A back of the book "Places that Changed the World" section features descriptions of all the places Isabella visits.
New York Times best-selling author, Jennifer Fosberry, continues her Isabella series with Isabella: Girl on the Go. In this book, Isabella, plays side by side with her father as he accomplishes his to-do list. From archaeologist, to astronomer, Isabella travels around the world, exploring the greatest wonders of the world…all without leaving her own backyard.
Lucy says she liked the book. She liked the pictures and Isabella pretending to be a Queen on her tire swing. She loved the pictures and the story.
Mom (me) says - This was a really cute story about a little girl helping her dad do chores while using her imagination. It is a story the kids will want to read again and again. Isabella was everything from a warrior building the Great Wall of China to Lady Liberty defending freedom. Knowing that this is a series I'm sure we will be looking for other Isabella books at our library.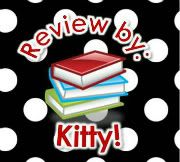 *The Book Diva's received this book through Netgalley for review. All opinions are that of the reviewer.
We are dedicated to providing our HONEST opinion about books, products, whatever the case may be. We were not compensated for this review.*