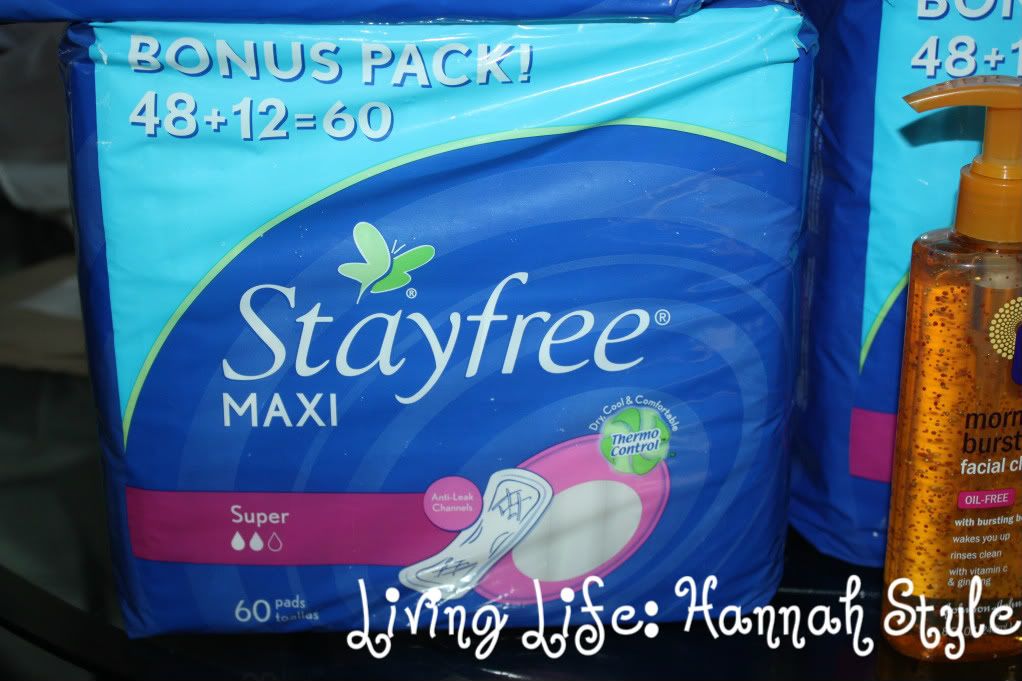 If you all decide to head out to your local CVS to take advantage of the Stayfree deal as part of the CVS Cash Card deal, make sure you keep your eyes peeled for these Bonus Packs! They ring up as the same $4.49 per pack, but you get an extra 12 pads! Woohoo!
Whats the sweet Stayfree deal, you say?
Well, ask no more!
:)
Buy 6x Packs of Stayfree Pads =$4.49e
=$26.94
*Use 3x Buy One Get One Free Stayfree Coupons from the 1/8SS
-$13.47
=$13.47
Buy 1 Clean & Clear Product = $4.99
*Use $2 off Clean & Clear from the 1/8SS
=$2.99
Subtotal=$16.46
*You will get back a $10 CVS Cash Card thanks to your purchase!
Total (With Cash Card)
=$6.46
:D