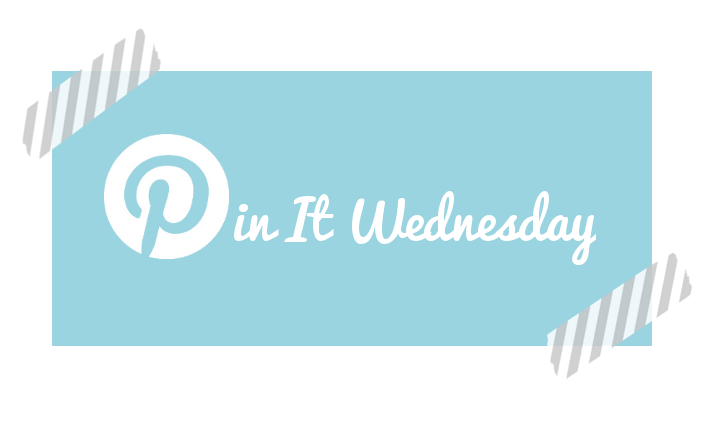 Welcome to the NEW AND IMPROVED Pin it Wednesday!
*Ta daaaaaaa*
I've made some changes to the normal PIW I do every week (besides the fancy new banner).
I decided that I wanted to make this into a link up, so that way you all can link up their Pinterest favs as well!
So naturally, I would LOVVVVEEEE it if you linked up!
I want to see all of the great things you've found on Pinterest this week!
There's really no rules, just link up some of your Pinterest favs, and follow your fellow link upers on Pinterest!
Also, don't forget to grab a button at the bottom of this post
( I know! It's great! We have a button too!! Squeeeeeee!)
Well, without further ado, here's Pin it Wednesday!!
*click on the photo to be taken to the original pin.
:D

I LOVE THIS TEE PEE. I mean, what kid doesn't want a cool tee pee to play in?? I'm an adult and I want one!
:)
This bow clutch is adorable! I definitely wanna make myself a pink one!
Everyone needs a bright and colorful tray for those summer picnics, cook outs, or if your just servin' up some refreshing summer beverages with your ladies!
:D
I think this Wonka themed party is basically the best thing ever! My friend LOVES this movie/book so she would definitely enjoy this kind of bday party.
hmmmm...
A makeup trick to make your lips look fuller!
Make your own homemade body shimmer! It's super simple, and perfect for getting a nice summer glow goin'.
DIY Mugs! I think this would be great to do as gifts, or even for like a small wedding gift and personalize it, or even have it say Mr. n the other Mrs. or something like that.
Kentucky Derby cookies! I love these so much! How cute are they?!
No Bake Raspberry Lemon Cheesecake. Im sure this would be a fantastic little desert, especially during the summertime. Best of all - no baking involved!
Woohoo!
This is like the cutest backpack I've ever seen, IN MY LIFE. I would totally rock it at college, although I don't think I'm skilled enough to make this DIY myself.
:(
I love this wedding cake! So simple n modern!
Well, those are my favorite pins for PIW this week!
Now, link up yours!
Seriously. link up. now.
:)